The National Cancer Institute's Implementation Science Team (IS) invites applications from qualified candidates for a Health Scientist with implementation science expertise.
The mission of the Implementation Science (IS) team at the NCI is to develop and apply the implementation science knowledge base to improve the impact of cancer control and population science on the health and health care of the population, and foster rapid integration of research, practice, and policy. IS works with the goal of improving the effect of research on cancer outcomes and promoting health across individual, organizational, and community levels.
The IS team is seeking a health scientist with implementation science experience and expertise to participate as an active team member in ongoing initiatives and to take leadership on new and emerging projects across the cancer continuum. Both the discipline and content area expertise are open, but the candidate should have interest and experience in advancing implementation science in cancer and be able to work well with a variety of transdisciplinary groups and organizations, and to function independently.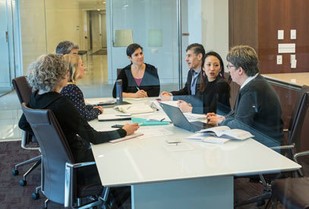 Position Description
The Health Scientist will function as a member of the IS team to advance research priorities in a scientifically energizing and collegial environment with ample opportunities to:
Lead and participate in various research projects seeking to advance the science of implementation
Develop national and international scientific programming (e.g., symposia, special journal issues and supplements, conferences, and workshops)
Contribute to trainings in implementation science
Conduct research, publish, and present at professional meetings
Interact with external grantees and applicants to encourage and secure the highest quality applications to implementation science funding opportunities.
Qualifications
Candidates for this position must have earned a PhD or equivalent in a field related to implementation science in health, including health services, system science, health policy, health economics, behavioral sciences, social sciences, quantitative sciences, medicine, or related areas. Successful candidates will have a strong record of publications and extramural funding as well as experience and expertise in one or more areas related to the mission of the team.
Announcement Details
The anticipated full-time position is based in Rockville, Maryland, and will likely be classified as a Health Science Administrator/Public Health Advisor (GS13-14) on www.usajobs.gov; excellent benefits will be provided. For more information about federal employment, see https://www.usajobs.gov/Help/working-in-government/.
This announcement will be for a career position with the US government and will require the applicant be a US citizen. The position will be subject to a background investigation. Educational qualifications verified by official transcripts and submission of a Confidential Financial Disclosure (OGE Form 450) will be required. All applicants will receive consideration without regard to ethnicity, gender, national origin, age, religion, disability, or sexual orientation. The Department of Health and Human Services, National Institutes of Health, and National Cancer Institute are Equal Opportunity Employers.
DCCPS is deeply committed to building a diverse health sciences workforce that maintains, fosters, and promotes an equitable, inclusive, accessible, and nurturing work environment. Diverse teams foster scientific innovation, improve the quality of research, contribute their lived experiences to a robust learning environment, advance the likelihood that underserved or health disparity populations participate in and benefit from health research, and enhance public trust. To that end, DCCPS is seeking a dynamic candidate to serve as a highly valued member of the IS team.
IMPORTANT NOTE: This is a pre-announcement of the vacancy. A formal position announcement will be posted on www.usajobs.gov and applications must be submitted through that website to be considered.
Application Requirements
Please submit a letter of interest indicating how qualifications fit with the opportunities above, a CV, and two representative publications to arline.sanchez@nih.gov with the subject line "IS Health Scientist" by December 23, 2022.
Last Updated
December 01, 2022