The National Cancer Institute's Implementation Science Team (IS) invites applications from qualified candidates for a postdoctoral Cancer Research Training Award (CRTA) fellowship.
The mission of the Implementation Science (IS) team at the National Cancer Institute (NCI) is to develop and apply the implementation science knowledge base to improve the impact of cancer control and population science on the health and health care of the population, and foster rapid integration of research, practice, and policy. IS works with the ultimate goal of improving the effect of research on cancer outcomes and promoting health across individual, organizational, and community levels.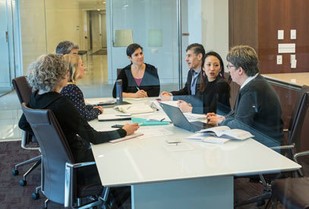 Candidates are encouraged to contact current and past fellows and other staff members. Visit https://cancercontrol.cancer.gov/IS/about/staff to learn about our team. Read more about the work of the IS team, and experiences of prior fellows via the IS blog.
Position Description
The CRTA postdoctoral fellow will function as a member of the IS team to advance research priorities, particularly in implementation science approaches to advance health equity, innovative methodologies, community engagement, and policy implementation.
Day-to-day activities include, but are not limited to
Conducting literature reviews and synthesizing scientific content
Analyzing the research portfolio and aiding in the development of emergent research areas
Performing data analyses and contributing to scientific manuscripts, reports, and presentations
Interpreting results from analyses and presenting those data
Leading or assisting with the planning and execution of scientific workshops, sessions, meetings, and webinars
Helping to coordinate research tool development with internal and external stakeholders
Additionally, the fellows may be encouraged to initiate and develop his or her own projects and may have the opportunity to travel to national scientific conferences to present research results as relevant to personal or IS Team projects.
Qualifications
Candidates with a PhD or equivalent degree in implementation science, public health, health psychology, behavioral science, research methodology, or a related field will be considered for this position. Candidates must demonstrate strong organizational, planning, oral and written communication skills, scientific writing, and project management skills. Experience and interest in health disparities and health equity research are desired but not required. Effective interpersonal skills and an openness to working in new areas are required, as activities frequently involve novel interdisciplinary, collaborative, team-based efforts. The successful applicant must be a self-starter who is comfortable taking initiative and who can play a major role in completing several projects.
Application Requirements
Cover letter describing research interests, professional background, and career development goals
Resume or curriculum vitae
Two first-authored publications or other scientific writing samples
Proof of US citizenship (photocopy of birth certificate or passport)
Doctoral degree, official transcripts, and/or proof of good academic standing on official letterhead and signed by graduate program director, advisor, or equivalent
Application materials should be submitted via email to Arline Sanchez at arline.sanchez@nih.gov. Letters will be considered until the position is successfully filled.
For more information about NCI, this division and the implementation science team, visit http://cancercontrol.cancer.gov/is/.
Last Updated
October 20, 2022