Increasing CRC Screening Rates across Underserved Populations: Strategies, Collaborations and Opportunities
Increasing CRC Screening Rates across Underserved Populations: Strategies, Collaborations and Opportunities
Date: Tuesday, March 24, 2015
Time: 1:00 - 2:00 PM EDT
Category: Research to Practice
Colorectal cancer (CRC) is the second leading cause of cancer death in the United States. Yet CRC is 90% curable with timely detection and appropriate treatment of precancerous polyps; increased screening could reduce incidence by up to 50%. As part of our focus for CRC Awareness Month, our March cyber-seminar will examine two promising initiatives which are proving effective in increasing CRC screening rates.
Rates of CRC screening are extremely low in patients at federally qualified health centers (FQHCs), which serve nearly 19 million patients annually. To address this disparity, the STOP CRC (Strategies and Opportunities to Stop Colorectal Cancer in Priority Populations) trial tests a culturally tailored, health care system–based program to improve CRC screening rates in the Oregon Community Health Information Network, a community-based collaborative network of more than 200 FQHCs. The study's Principal Investigator, Gloria Coronado will discuss how the study's results can provide information on how to use electronic health record resources to optimize guideline-based screening in FQHC clinics whose patient populations have disproportionately low CRC screening rates.
Mary Doroshenk of the National Colorectal Cancer Roundtable (NCCRT) will speak about "80% by 2018". Over 200 organizations have committed to this shared goal to substantially reduce colorectal cancer as a major public health problem. The Roundtable, a national coalition of public, private, and voluntary organizations whose mission is to advance colorectal cancer control efforts by improving communication, coordination, and collaboration among health agencies, medical-professional organizations, and the public, leads this effort. Mary Doroshenk will talk about the strategy for getting to 80% by 2018 and resources that are available to help organizations make this happen.
We will also hear a brief update from Aubrey Villalobos, Director of Comprehensive Cancer Control at the George Washington Cancer Institute, on the newly released CRC Awareness Social Media toolkit. As always, part of the webinar will be dedicated to your questions. We look forward to you engaging with the presenters, and sharing your own experiences.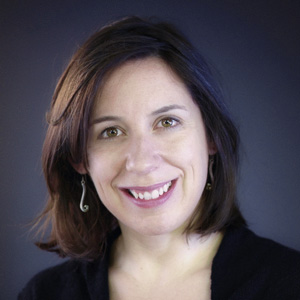 Dr. Gloria Coronado
Organization: Kaiser Permanente Center for Health Research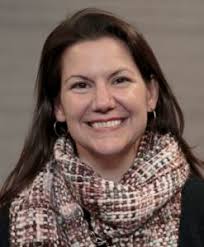 Mary Doroshenk
Organization: National Colorectal Cancer Roundtable