Global Health Research and Training Initiatives
International Behavioural Trials Network Summer School
Susan Czajkowski is on the faculty of the International Behavioural Trials Network (IBTN) Summer School

, to be held virtually May 17-21, 2021. The program is intended to explore approaches to overcoming current obstacles in behavioral trial methodologies and expand the reach, capacity, and impact of trials in the field of behavioral medicine. Dr. Czajkowski will present on the Obesity-Related Behavioral Intervention Trials (ORBIT) model and the Science of Behavior Change framework.  She will lead a group of low- and middle-income (LMIC) scholars over the week-long course in interactive discussions and the development of a project. Dr. Czajkowski will collaborate with Sudha Sivaram and other colleagues from NCI's Center for Global Health to develop and implement a workshop for LMIC scholars on designing and conducting clinical trials of behavioral interventions in LMICs.
Cancer Grand Challenges
NCI and Cancer Research UK (CRUK) are partnering on the Cancer Grand Challenges

program, which seeks to fund novel ideas by multidisciplinary research teams from around the world that offer the potential to advance bold cancer research and improve outcomes for people affected by cancer. Nine challenges have been released, including a challenge that focuses on examining the harms and potential benefits of e-cigarette use from a global perspective. Rachel Grana Mayne, Michele Bloch, and Curt DellaValle work with the NCI Grand Challenges team as DCCPS representatives for the e-cigarette challenge question.
Childhood Obesity Across Borders

Susan Czajkowski and David Berrigan co-authored a commentary

with NIH colleagues that will be included in an Obesity Reviews supplement on Childhood Obesity Across Borders. The article highlights NIH's research and priorities in childhood obesity prevention, as well as areas for future direction. It also includes overarching NIH plans and investments in research related to childhood obesity prevention in Latin America and/or among Latino populations in the United States. Dr. Berrigan also is a co-author on a complementary paper currently in press on measurement challenges for childhood obesity research within and between Latin America and the US.
David Berrigan, Sonia Arteaga, Uriyoán Colón-Ramos, Lisa G. Rosas, Rafael Monge Rojas, Teresia M. O'Connor, Rafael Pérez-Escamilla, Elizabeth SFS Roberts, Brisa Sanchez, Martha Maria Téllez-Rojo, Susan Vorkoper and the Cross Borders Working Group. Measurement challenges for childhood obesity research within and between Latin America and the United States. 2021, In Press, Obesity Reviews.
Caribbean Cancer Registry Hub Progress Report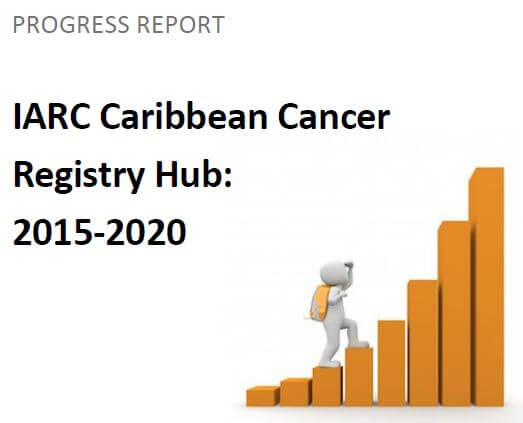 A progress report for the period 2015-2020 on the Caribbean Hub at Caribbean Public Health Agency (CARPHA) was provided to NCI's CGH Director Satish Gopal in February 2021. Within the framework of the Global Initiative for Cancer Registry Development (GICR) led by the International Agency for Research on Cancer (IARC)

, CARPHA partnered with IARC, NCI, the Centers for Disease Control and Prevention (CDC), and the North American Association of Central Cancer Registries (NAACCR) to develop and implement a regional cancer registry hub for the Caribbean. The Caribbean Hub, which became operational in 2015 and was formally launched in 2018, is based at CARPHA Headquarters in Port of Spain, Trinidad and Tobago. The Caribbean Hub provides technical support to increase the availability, quality, and population coverage of population-based cancer registries in the Caribbean through training, research, targeted technical support, and advocacy.
Limited NCI funding and staff (DCCPS, CGH) along with other partners at CDC, the Pan American Health Organization (PAHO), and NAACCR provide technical guidance and expertise for this initiative. NCI staff involved with the Caribbean Hub are Damali Martin (formerly of EGRP, now at the National Institute on Aging), Rachel Hanisch (EGRP), Ann Chao (CGH), and Brenda K. Edwards (DCCPS). The principal investigator for the Caribbean Hub, Glennis Andall-Brereton, retired from CARPHA at the end of March 2021. This PI role is now provided by Tamu Davidson, who is Head of Chronic Disease and Injury, Department in the Surveillance, Disease Prevention and Control Division at CARPHA.
In addition to the above-mentioned report, members of the Caribbean Cancer Registry Hub contributed a poster and participated in the March 12-14, 2021, Consortium of Universities of Global Health virtual conference

on "Addressing Critical Gaps in Global Health and Development."
DCCPS International Interest Group 2021 Kickoff
The DCCPS International Interest Group held its kickoff meeting in March 2021, spotlighting the work and accomplishments of DCCPS staff involved in international health-related activities. Rick Troiano presented on his experiences with the WHO 2020 Guidelines on Physical Activity and Sedentary Behavior as a member of the Guidelines Development Group. Linda Nebeling and Susan Czajkowski presented on their work as co-chairs of the Trans-NCI Obesity and Cancer Workgroup. A notable workgroup activity is the Obesity and Cancer webinar series, which has featured several international speakers. The December 2020 webinar, "Why are individuals with obesity from racially/ethnically diverse backgrounds at increased risk for cancer," included a presentation by Steven O-Keefe on his research to study the African Microbiome, in partnership with the University of Stellenbosch in South Africa. In June 2021, the workgroup will host a webinar, "The interface of insulin resistance, chronic inflammation and cancer risk," which will include a researcher from Germany. 
The second quarterly meeting will be held in June 2021.
1st Conference of the Swiss Implementation Science Network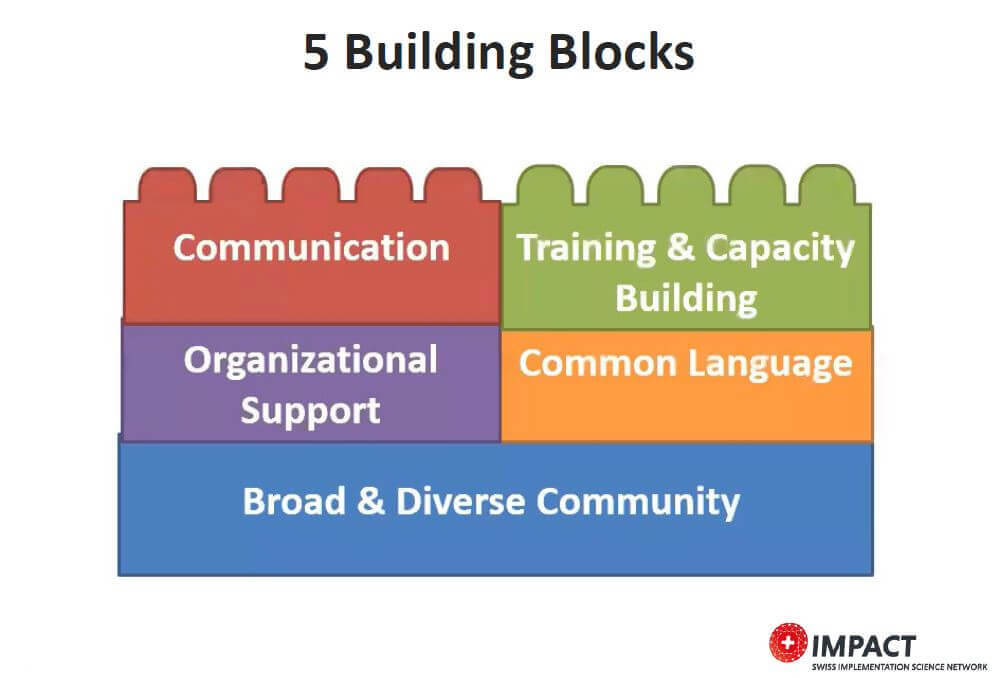 Cindy Vinson joined the 1st Conference of the Swiss Implementation Science Network

(IMPACT), held January 21-22, 2021,  where she gave a virtual keynote lecture, "Building blocks for a supportive research infrastructure for implementation science." The meeting, comprised of two parts, offers keynote lectures and discussion followed by an Implementation Science Masterclass with contributions from international implementation science experts.  The IS IMPACT slides and Zoom recording are available on request.
22nd World Congress of Psycho-Oncology
Paul Jacobsen will be presenting at the upcoming annual meeting of the International Psycho-Oncology Society.  The 22nd World Congress of Psycho-Oncology

will be 100% virtual and will be hosted by the Japan Psycho-Oncology Society (JPOS) in Kyoto, Japan, May 26-29, 2021. "Diversity, Dialogue, and Altruism to achieve universal psychosocial care for all" is the theme of the congress, which will focus on specific diverse symptoms, distress, and needs among patients, family, and healthcare professionals to achieve universal psychosocial care for all. Dr. Jacobsen will speak at a Plenary Symposium on Cancer Survivorship on May 28th on "Improving outcomes for cancer survivors: the role of healthcare delivery research." He will also be delivering the Sutherland Award Lecture at the meeting on May 29th. The title of this presentation is "Travels along the translational continuum."