Ongoing Global Health Projects
Best Practices for Cancer-related Cognitive Impairments

Todd Horowitz was interviewed by Samah Ben Abdallah of the Health Care International Partnership on behalf of the French National Cancer Institute (INCa) and the Scientific Institute of Public Health in Belgium (Sciensano). Todd's interview focused on best practices for cancer-related cognitive impairments. The team is gathering information about cognitive troubles during and after cancer to identify some best practices. The aim of the work is to produce a report and a practical guide of recommendations for implementation in the EU countries.
Special Issue on Childhood Obesity Prevention Across Borders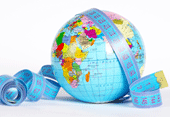 David Berrigan and Susan Czajkowski were collaborators in the development of an Obesity Supplement

, Childhood Obesity Prevention Across Borders: The Promise of US-Latin American Research Collaboration. This special issue articulates a research agenda to address childhood obesity prevention in Latin America and among Latino populations in the US. It was coordinated by the NIH Fogarty International Center and co-funded by NCI and other NIH institutes and offices. It is a component of a larger initiative to catalyze research collaborations between the US and Latin American countries.
DCCPS International Interest Group Meeting
On June 16, 2021, the DCCPS International Interest Group, co-chaired by Tram Kim Lam and Ali Abazeed, held their second quarterly event of the year, focused on spotlighting collaborations between implementation science and NCI's Center for Global Health (CGH). Presenters Gila Neta and Cynthia Vinson of the DCCPS Implementation Science Team, and Mark Parascandola of CGH, shared information about their collaborations with a focus on international research and topics. Dr. Vinson presented on historical perspectives and past implementation science experiences working with CGH, while Drs. Neta and Parascandola discussed current implementation science and CGH-related initiatives and collaborations. The presentations were followed by a lively Q&A discussion and allowed space for attendees to connect regarding future opportunities for research and collaboration. The next quarterly meeting of the DCCPS International Interest Group will be held on Tuesday, September 7, from 1:00 -2:00 p.m. and will focus on global cancer survivorship, featuring Emily Tonorezos and Sudha Sivaram.
Intersection of Chronic Inflammation, Insulin Resistance, Obesity, and Cancer Risk

The Trans-NIH Obesity & Cancer Workgroup, which involves many DCCPS staff, hosted a webinar on June 3, 2021, that included among its panel of experts an international speaker from the University of Leipzig, Germany. The webinar focused on the interaction between chronic inflammation, insulin resistance, obesity, and cancer. The speakers also addressed which process initiates the downward spiral toward metabolic dysregulation. The webinar is part of the NCI Obesity & Cancer Webinar Series, which aims to foster cross-disciplinary research on obesity that can help prevent, treat, and/or control cancer.
Virtual Event to Showcase US-French Collaboration in Cancer Research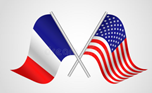 Carolyn Reyes-Guzman will be participating in a September 9th virtual event hosted by the French-American Foundation (FAF) in partnership with the US Embassy in Paris to showcase US-French collaboration in cancer research. The focus of Dr. Reyes-Guzman's presentation will be on the French National Cancer Institute (INCa)-NCI ongoing partnership on tobacco and cancer, and specifically, on identifying research opportunities, benefits, challenges, and future priorities to advance tobacco control research. Attendees include healthcare professionals, businesspeople, government officials, and academics. Mark Parascandola from NCI's CGH will be serving as event moderator.
AORTIC International Conference on Cancer in Africa
The AORTC International Conference on Cancer in Africa

will take place virtually from November 5-10, 2021, bringing together multidisciplinary specialists from the global cancer community to reduce the impact of cancer in Africa. The African Organization for Research and Training in Cancer (AORTIC) is an Africa-based organization with members throughout Africa and the international cancer community. Their objectives are to support, integrate, and facilitate evidence-based interventions and innovative programs towards the prevention and control of cancer in Africa. The biennial AORTIC International Conference on Cancer in Africa enables the exchange of ideas and the opportunity to learn from oncology leaders from all over Africa and around the world. Program staff from DCCPS along with colleagues across several NCI divisions and centers are working with AORTIC to co-convene multiple topic-specific program sessions, including implementation science, hepatobiliary cancer, comorbidities and cancer.
NCI Cohort Consortium Annual Meeting

The 2021 NCI Cohort Consortium Annual Meeting will be held virtually on November 15-16, 2021. The Cohort Consortium membership is international in scope. It includes investigators responsible for more than 61 high-quality cohorts who are studying large and diverse populations in more than 15 different countries. To date, NCI Cohort Consortium members have launched more than 50 scientific initiatives, and more than 260 publications have resulted from Cohort Consortium projects. The consortium's recently launched Project Hub is a searchable database in which users can view active and completed consortium projects and affiliated publications, as well as submit new project proposals and update their progress. The Hub can provide useful information for users deciding whether to join a current project, submit a new proposal to address an identified research gap, or communicate directly with the project leaders to discuss opportunities to collaborate on new or existing research ideas within the consortium. Registration for the annual meeting opened in August.