September 2022
In This Issue
Contact
Ongoing Global Health Projects
Tobacco Control Research Branch Collaborates with the French National Cancer Institute (INCa)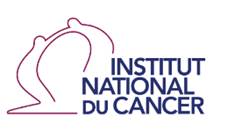 Carolyn Reyes-Guzman traveled to the French National Cancer Institute (INCa) to serve as a reviewer to the Scientific Evaluation Committee of the "INCa-IReSP call for proposals to combat psychoactive substances uses and addictions (Section 2)." Dr. Reyes-Guzman is also supporting INCa in the analysis and interpretation of the e-cigarettes chapter in their forthcoming publication Barometer Cancer 2021 Report. This is a national survey of the French population containing questions on cancer and related health behaviors, fielded approximately every 5 years. It includes several questions on cancer and e-cigarette use and perceptions that were adapted from NCI's HINTS survey (and the PATH Study, a collaboration between NIH and the Food and Drug Administration [FDA]).
Global Health Research and Training Initiatives
Behavioral Research Program Hosted a Guest Researcher from the Netherlands
The Behavioral Research Program (BRP) welcomed Naomi van der Velden, MSc, a fourth-year PhD student from the Netherlands, to join BRP within the Office of the Associate Director for a month in April 2022 as a visiting fellow. Naomi holds a bachelor's degree in health psychology and a master's degree in medical psychology from Tilburg University in the Netherlands. She completed additional courses at the University of Stellenbosch, South Africa, during an exchange program. During her time with BRP, she worked alongside Paul Han on projects investigating prognostic perceptions among patients with advanced cancer.
BRP Chief Presents and Serves as Faculty for the International Behavioural Trials Network (IBTN)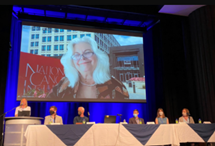 Susan Czajkowski presented during the IBTN Conference 2022 Hybrid Edition on May 19-21, 2022. Her presentation was titled, "Introduction to the ORBIT model for intervention development." Dr. Czajkowski was also one of the faculty for the IBTN Summer School (associated with the conference). She gave a talk on Intervention Development Models, and co-led a "satellite" group of junior investigators and students in designing a clinical trial protocol to develop and test a behavioral intervention for a significant clinical health problem, chosen by students.
African Hepatopancreatobiliary Cancer Consortium Workshop Held in Cairo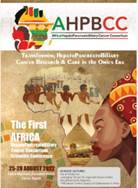 The African Hepatopancreatobiliary Cancer Consortium (AHPBCC), supported by NCI's Center for Global Health (CGH) and DCCPS, held its inaugural workshop meeting in Cairo, Egypt, on August 25-28, 2022. The AHPBCC seeks to establish, develop, and support the efforts of a highly skilled network of liver, pancreatic, and biliary tract cancer researchers, and clinicians on the African continent and worldwide. James Alaro, of CGH, and Tram Kim Lam provided guidance on the development of the agenda with the organizers. Dr. Alaro presented an overview of NCI's global liver cancer portfolio..
Noteworthy Reports
Paper Provides Overview of Long-term Care for People Treated for Cancer During Childhood and Adolescence
Worldwide advances in treatment and supportive care for children and adolescents with cancer have resulted in an increasing population of survivors growing into adulthood. Yet, this population is at very high risk of late-occurring health problems, including significant morbidity and early mortality, and face unique barriers to high-quality care. Emily Tonorezos  is first author on the paper "Long-term care for people treated for cancer during childhood and adolescence," published in the Lancet in April. Collaborators included researchers from the United States, Australia, England, and Singapore. The paper provides a practical, clinically oriented overview of childhood and adolescent cancer survivorship, with the goal of preparing clinicians to deliver high-quality, holistic care to this unique population of survivors of cancer and to highlight healthcare delivery challenges for policymakers and other stakeholders. The authors note that the work reflects the existing literature while calling attention to the need for more research in low-resource settings.
Abstract Reports on Impact of COVID-19 Pandemic on Caribbean Cancer Registries
Brenda Edwards is coauthor on an abstract that was accepted and published in a special issue of The Lancet Oncology, July 2022, Volume 23 – abstracts from The Lancet Summit: Cancer care in Asia and Latin America, Pages S1-S41. The abstract, "Cancer registry operations in the Caribbean during the COVID-19 pandemic: a report of lessons learned and opportunities identified to support strong and sustainable health systems," reports on the impact of the COVID-19 pandemic on the operations of Caribbean population-based cancer registries (PBCRs), together with opportunities, lessons learned, and strategies to strengthen and sustain PBCR operation and data quality.
Upcoming Events
Webinar to Highlight NCI Tobacco Control Research Programs and Opportunities

Mark Parascandola and Marie Ricciardone of NCI's Center for Global Health will serve as panelists on September 13, 2022, at a Global Research Network-sponsored webinar focused on research opportunities and building capacity in low- and middle-income counties (LMICs). The webinar will be hosted by the Society for Research on Nicotine & Tobacco (SRNT). Drs. Parascandola and Ricciardone will be providing an overview of NCI's global tobacco control research programs and future directions, as well as guidance regarding funding opportunities for global tobacco control research. Related initiatives and funding opportunities in DCCPS's Tobacco Control Research Branch will be included. Registration for the webinar, Global tobacco control research at the US National Cancer Institute: research opportunities and building capacity in LMICs, is now open.
Caribbean Hub to Organize Digital Session at 2022 World Cancer Congress, Geneva

A session organized by the Caribbean Hub on "Expanding health information management solutions to strengthen cancer registration in low-resourced settings" has been selected for inclusion in the digital offer of the 2022 hybrid World Cancer Congress (WCC), to be held in Geneva, Switzerland, October 17-20, 2022. The Union for International Cancer Control (UICC) hosts the WCC. The event will be available to all Congress registered participants from October 18 to December 31, 2022.
The Caribbean Hub, which became operational in 2015 and was formally launched in 2018, is based at the Caribbean Public Health Agency (CARPHA) headquarters in Port of Spain, Trinidad and Tobago. The Caribbean Hub provides technical support to increase the availability, quality, and population coverage of population-based cancer registries in the Caribbean through training, research, targeted technical support, and advocacy. Limited NCI funding and staff (DCCPS, NCI Center for Global Health) – along with other partners at the Centers of Disease Control and Prevention (CDC), the Pan American Health Organization (PAHO), and North American Association of Central Cancer Registries (NAACCR) – provide technical guidance and expertise for this initiative.
NCI Cohort Consortium Annual Meeting to Be Held in November

The 2022 NCI Cohort Consortium Annual Meeting will be held virtually on November 1-2, 2022. The Cohort Consortium membership is international in scope. To date, NCI Cohort Consortium members have launched more than 50 scientific initiatives, and more than 260 publications have resulted from Cohort Consortium projects. The consortium's Project Hub is a searchable database in which users can view active and completed consortium projects, affiliated publications, and contact information for project leaders. Registration for the annual meeting is open.