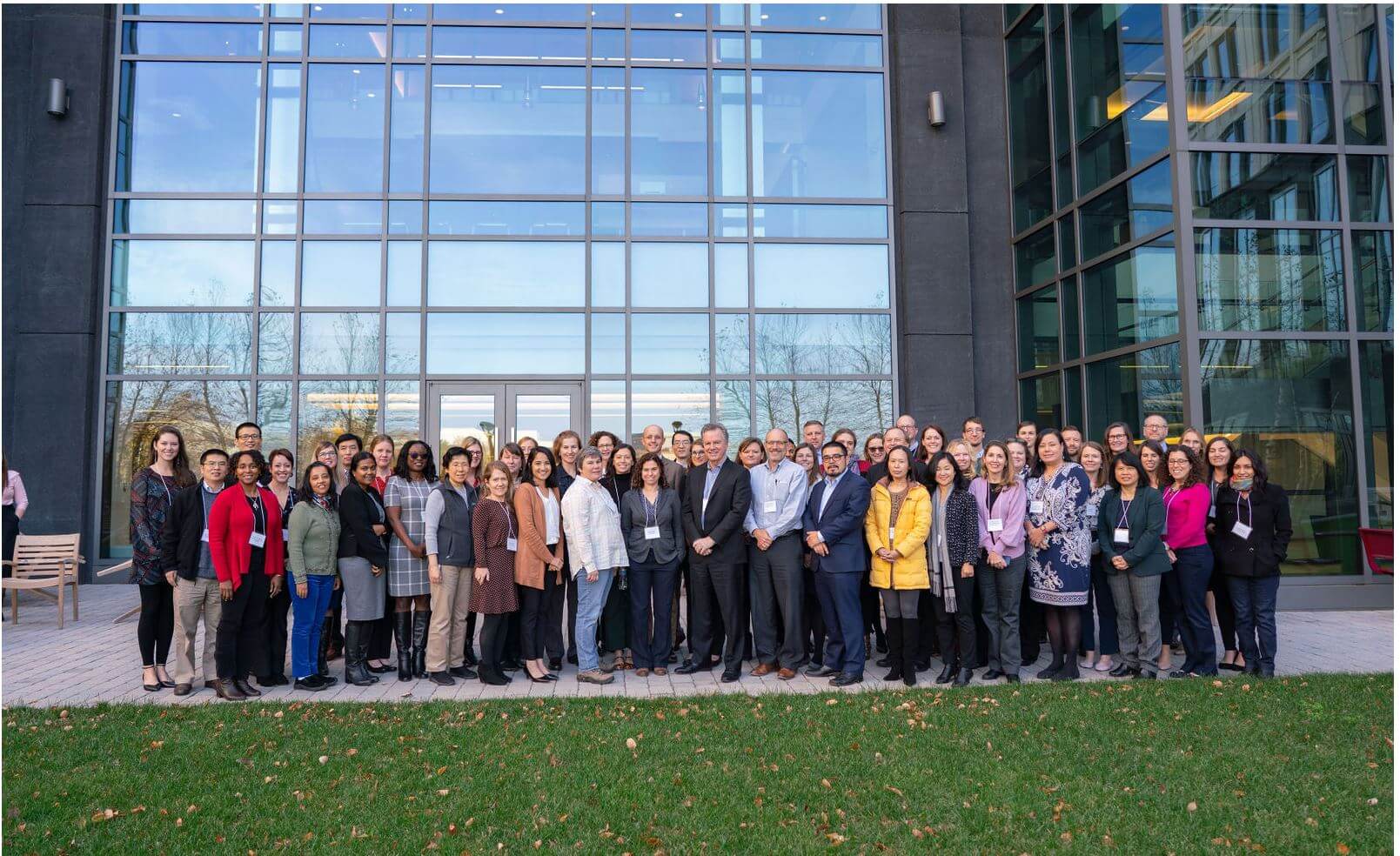 Photo from the 2019 New Grantee Workshop
The virtual 2021 New Grantee Workshop brought together new extramural investigators funded by DCCPS who received their first National Institutes of Health (NIH) Research Project Grants (R01/R37) in FY 2020 and FY 2021. The primary goals of the workshop were to help build strong and vibrant cancer control research and cancer prevention programs and to help advance new investigators' careers.
Through interactive sessions and informal activities, grantees learned strategies to successfully manage their grant; had opportunities to network with colleagues and DCCPS scientific staff; and learned about tools, trends, and resources to support their research.
Planning Committee
Mark Alexander
David Berrigan
Denise Buckley
Veronica Chollette
Arlene Coit
Christine Crawford
Tina Currington
Curt DellaValle
Debbie Greenberg
Kristen Herrick
Bryan Kim
Frederic Kim
Denise Lewis
Tommie McKoy
Rose Mills
Tonya Parker
Frank Perna
Scott Rogers
Nicole Saiontz
Marissa Shams-White
Li Zhu
---
Presentations
Last Updated
March 30, 2023