Welcome to the Office of Cancer Survivorship Program, DCCPS
The NCI Office of Cancer Survivorship (OCS) works to enhance the quality and length of survival of all persons diagnosed with cancer and to prevent, minimize, or manage adverse effects of cancer and its treatment.
---

Stay up-to-date on everything from OCS @NCICancerSurv

Stay up-to-date on everything from DCCPS LinkedIn
Spotlight
Upcoming Meetings
National Survivorship Standards Subject Matter Expert Consensus Meetings: An Initiative of the President's Cancer Cabinet
December 2023 – On December 12, 2023, from 2-3 p.m. ET, NCI, Veterans Affairs, & other HHS agencies are holding the third of three virtual meetings to develop national standards for survivorship care, including indicators for health system policy, processes, and evaluation. Register now to view this third session.
About The Office of Cancer Survivorship
An individual is considered a cancer survivor from the time of diagnosis, through the balance of life. There are many types of survivors, including those living with cancer and those free of cancer. This term is meant to capture a population of those with a history of cancer rather than to provide a label that may or may not resonate with individuals.
OCS works to promote a better understanding of unique needs of the growing population of cancer survivors, and to enhance our ability to address them.
Quick Links
Featured Graph and Statistic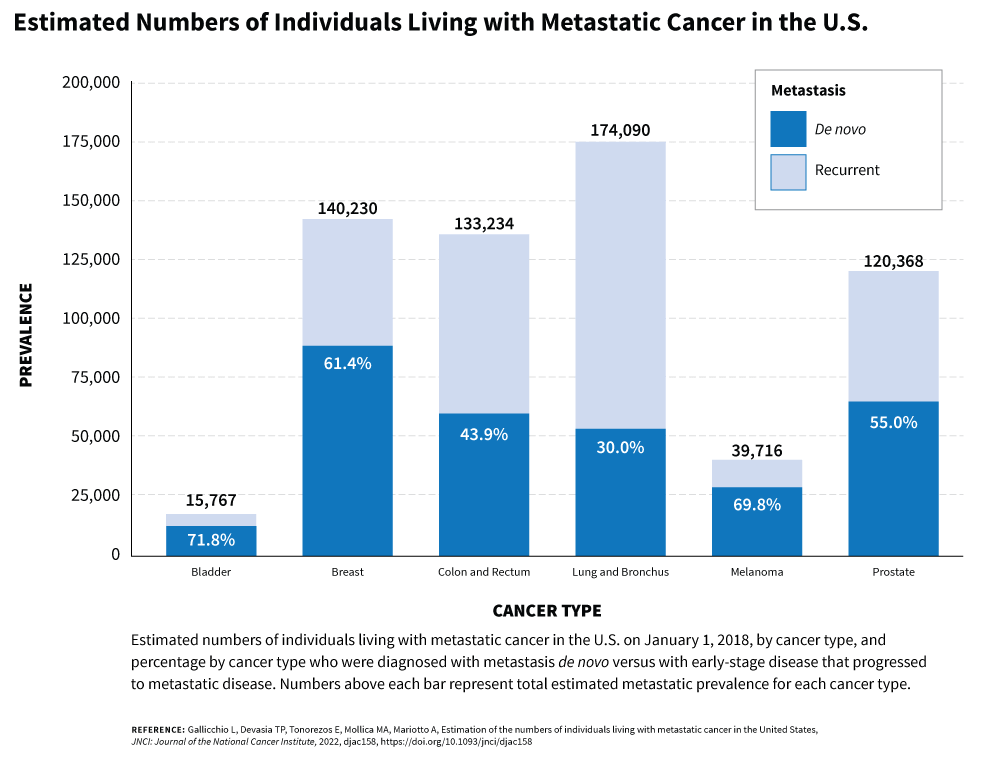 Researchers at the National Cancer Institute have estimated that 623,405 people in the United States were living with metastatic breast, prostate, lung, colorectal, or bladder cancer or metastatic melanoma as of 2018, and that number is expected to increase to 693,452 by the year 2025.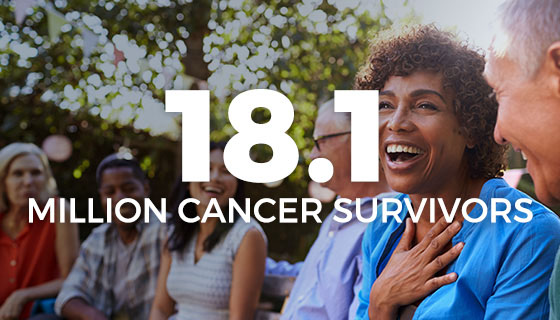 It is estimated that there are 18.1 million cancer survivors in the United States. This represents approximately 5.4% of the population.