Welcome to the Implementation Science Program, DCCPS
Improving the impact of cancer control and population science on the health and health care of the population, and fostering the rapid integration of research, practice, and policy.
---

Stay up-to-date on everything from the IS Team @NCI_ImplSci

Stay up-to-date on everything from DCCPS LinkedIn
Spotlight
Funding
View excerpts of dissemination and implementation grant applications provided by Implementation Science grantees.
What is Implementation Science?
Implementation science is the study of methods to promote the adoption and integration of evidence-based practices, interventions, and policies into routine health care and public health settings to improve the impact on population health.
Quick Links
Featured Initiatives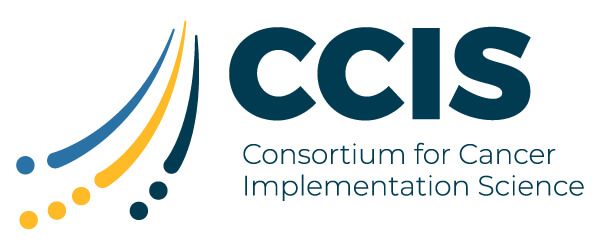 The initial Consortium for Cancer Implementation Science (CCIS) meeting, held July 2019, delved into three main categories of focus: building capacity, increasing collaboration, and supporting implementation science activities in cancer. CCIS seeks to develop a new approach for the field to work together to address key challenges and identify and develop new areas of investigation towards advancing the implementation science agenda in cancer control.

These collaborative research centers, supported through the Cancer MoonshotSM, are designed to improve cancer control through creation of "laboratories" that study implementation efforts in clinical and community settings, develop novel IS methods and measures, execute innovative pilot projects, enhance data resources, and disseminate results among the cancer research community. The goal of the network is to reduce the burden of cancer by enhancing the design and delivery of implementation strategies for evidence-based cancer control.