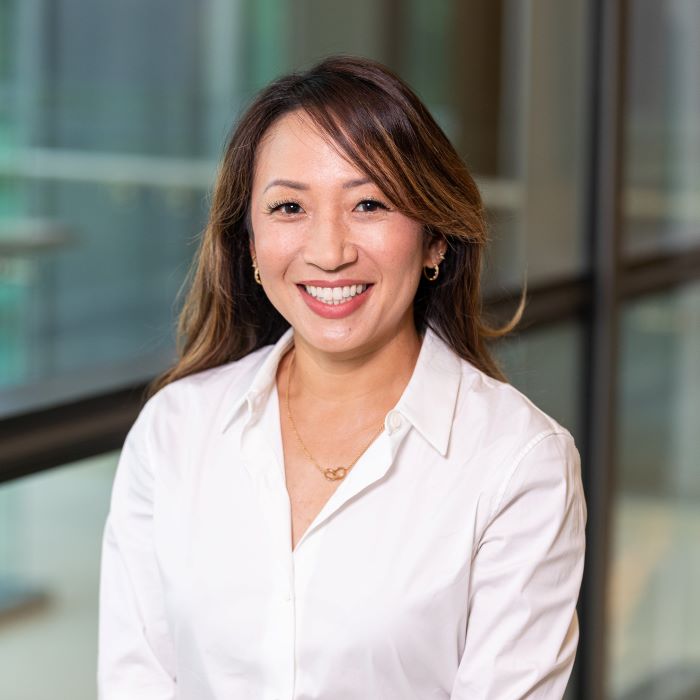 SENIOR ADVISOR FOR IMPLEMENTATION SCIENCE
Contact:
April Oh, Ph.D., M.P.H., is a Senior Advisor for Implementation Science and Health Equity in the Implementation Science (IS) Team in the Office of the Director in the Division of Cancer Control and Population Sciences (DCCPS) at the National Cancer Institute (NCI). She leads efforts to advance the intersection of implementation science and health equity research. Dr. Oh provides scientific leadership for NCI's Implementation Science in Cancer Control (ISC3) Program    which supports the rapid development, testing, and refinement of innovative approaches to implement a range of evidence-based cancer control interventions. Dr. Oh also co-directs the Speeding Research Tested Interventions into Practice (SPRINT)  

  training program.
Dr. Oh previously served as a Program Director in the NCI Behavioral Research Program with research interests in multi-level health communication, implementation science, social determinants of health, neighborhood and policy effects on community health, obesity-related behaviors, and digital health technologies to promote behavior change and cancer prevention and control. She previously served as Senior Policy Advisor to the 19th U.S. Surgeon General on nutrition and obesity-related programs.
Dr. Oh holds a doctoral degree in public health (community health sciences) from the University of Illinois at Chicago, a master's degree in public health from the University of Michigan, and a bachelor's degree in public health from the University of North Carolina at Chapel Hill.
Last Updated
March 16, 2022