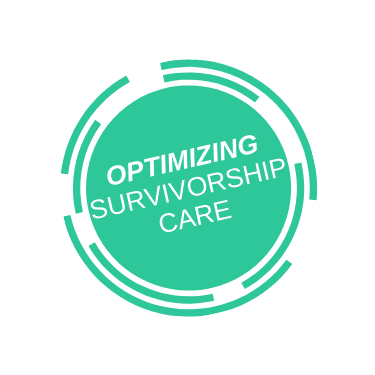 Brief Overview
The purpose of this RFA was to fund grants that focused on the development and testing of innovative, feasible, and effective models of care for adult survivors of cancer who are transitioning from active treatment to follow-up care. Specifically, grants proposed a multi-level intervention aimed at enhancing communication, collaboration, and coordination among oncology and non-oncology providers to improve survivor outcomes.
Blue Ribbon Panel Recommendation
The Cancer Moonshot℠ was designed to accelerate efforts to prevent, diagnose, and treat cancer and achieve 10 years of progress in 5 years. This RFA is responsive to Blue Ribbon Panel Recommendation F, Minimize cancer treatment's debilitating side effects; Accelerate the clinical adoption of integrated systems to monitor patient-reported symptoms and provide decision support using implementation science approaches and evidence-based symptom management guidelines.
Funded Grants
Contacts
Michelle Mollica, Scientific Lead, Program Director, Outcomes Research Branch, Healthcare Delivery Research Program
Last Updated
May 05, 2022