The National Cancer Institute (NCI) has published a Funding Opportunity Announcement (FOA) as a Request for Applications (RFA) to support the development and testing of primary care practice (PCP)- and health system-level interventions and strategies to promote high-quality care for adult cancer survivors during and/or after cancer treatment. The overall goal of this opportunity is to promote high-quality care that integrates primary care from the point of diagnosis forward. Specific emphasis will be placed on primary care delivered to populations experiencing disparities in access and outcomes. Applications for this funding opportunity must be received by July 24, 2023.
This webinar will provide an overview of RFA-CA-23-025 and the application process. Following the presentation, there will be time for questions from the investigator community.
The intended audience for this pre-application webinar is researchers with an interest in cancer survivorship, primary care, or health care delivery.
Reasonable Accommodations: Individuals who need reasonable accommodations to participate in this event should contact Nicole Saiontz at saiontzn@mail.nih.gov. Requests should be made at least five business days in advance of the event.
This webinar will be archived on the OCS Events webpage.
Speaker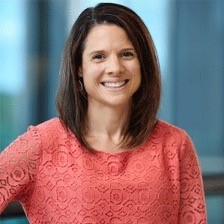 Michelle Mollica, PhD, MPH, RN, OCN
Deputy Director, Office of Cancer Survivorship
Program Director, Outcomes Research Branch
Healthcare Delivery Research Program
National Cancer Institute
Last Updated
March 23, 2023