Annie was 40 years old when she started experiencing stomach and gynecologic issues. When the symptoms persisted for nine months, she knew something was not right. She reported some of her symptoms to her primary care physician and her "female problems" to her gynecologist. At the time, no one suggested that she might have cancer.
One of Annie's doctors found a mass thought to be a fibroid. In six weeks, the "fibroid" grew from the size of an orange to the size of a cantaloupe. After exploratory surgery, Annie was diagnosed with stage 2 ovarian cancer in 2004. Her grandmother and an aunt had been diagnosed with breast cancer, but they had been much older, and knowing about their diagnoses did not make her own diagnosis any easier to handle. 
Annie struggled to trust herself and felt uncertain about whether she would be able to trust her test results as she moved through treatment. She reasoned: since a scan had not been able to confirm the diagnosis of cancer, how could a scan be trusted to confirm that the cancer was no longer there? She also felt that her body had betrayed her and created this disease.
Anti-nausea medication helped Annie manage side effects of chemotherapy. Unfortunately, there were additional challenges to come. In 2005, one year after completing treatment, Annie's ovarian cancer recurred, and she received more chemotherapy. The cancer recurred again in 2007. Over the course of her treatment for ovarian cancer, Annie underwent three different surgeries and five different treatments and chose to participate in a phase 1 clinical trial. Then in 2010, Annie was diagnosed with breast cancer. She underwent a lumpectomy and was treated with radiation, Herceptin, and an anti-estrogen therapy. Although she had been sent for genetic testing after her initial ovarian cancer treatment, now she was referred for more genetic testing, which again was negative.
During those particularly difficult years, when some of her treatments and medications failed, Annie changed her mindset from trying to get rid of cancer to learning to live with it. She made sure to be active in the decision-making processes throughout her treatment and sought out ways to maintain her quality of life and to continue to travel. She found comfort from her family, friends, and coworkers. Laughter proved to be an important medicine. Her sister frequently sent her Muppet movies and other funny videos to keep her spirits high. Annie's parents also came to visit and to support her every time she had surgery.
"And the amount of people who came out of the woodwork and were supportive was just amazing. And the kindness that I encountered, from the cancer center to just being out in the street. When you're bald and with a kerchief on your head and no eyebrows, people know, and it was just really amazing to encounter that much humanity in your darkest moment."
Despite all the support that Annie had, she still felt like something was missing. Her husband had been concerned about her joining a cancer patient support group; he felt that it might bring additional emotional or mental difficulties. But Annie eventually decided to attend a meeting, and she found the validation that she needed in the group sessions. "I wasn't alone in what I was going through. The things that were happening to me weren't just in my head. They were common to many of us – not being able to sleep, the tummy troubles afterwards, learning how to live with the uncertainty." Members of Annie's support group showed her that there was life before, during, and after cancer. They taught her how to handle things she couldn't control and how to identify things that she could. She was able to talk with people who had decided to try new treatments for their cancer and those who had decided to just enjoy the time they had left, and she learned lessons from each and every one of them.
"I think if I could ask for anything sooner, I would ask for help with the stress and the sleeping. When I finally asked for the help, it was like – Why did I wait so long to ask for this?" 
After her initial cancer diagnosis, Annie decided to make lifestyle changes. She began exercising more regularly, found ways to keep stress levels down, and made some dietary changes. She has found that perfection is unrealistic and now lives with an 80/20 rule: 80% of the time she will eat nutritional foods, and the other 20% of the time she will eat chocolate and whatever else her heart desires. "Life is sweet. And I think the point of surviving is to live it, to live your life, help others if you can."
In 2022, Annie marked 15 years and counting since her last ovarian cancer recurrence. Today, she is a cancer research advocate and provides peer support to those going through recurrence(s). She aims to create a world where cancer patients don't have to decide between survival and quality of life. She works with survivors to support them through their pain, trauma, and triumphs. She is a consistent reminder to others that while cancer is a difficult and challenging journey, there are resources and people in the world to support you.
"You know, there are tears. There's yelling. There is a lot of pressure to stay positive. But once I let myself feel things and process that, it was easier to be positive. A positive attitude is like shock absorbers. Shock absorbers don't change the bumps in the road but help make the road seem smoother." Annie also wants other survivors to know that they should have trust in themselves. "I think there's no right or wrong way to do cancer…. We're all individuals.  In my book, the survivor is always right. You know, whatever language fits, whatever coping strategy works for you, you do it."
Published on: January 19, 2023
Return to Cancer Survivor and Caregiver Stories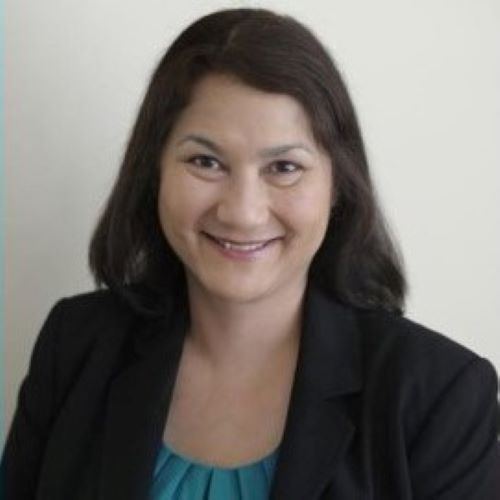 I think there's no right or wrong way to do cancer…. We're all individuals.  In my book, the survivor is always right. You know, whatever language fits, whatever coping strategy works for you, you do it."
Last Updated
November 30, 2023