"I love life and do everything I can to live each day better than the day before. I know I sound like a greeting card," Gary says, "but it's a good way to live."
In the spring of 2003, Gary was diagnosed with a stage 2 brain tumor. But just 10 months after surgery that removed only half of the tumor, Gary rode alongside Lance Armstrong at the Ride for the Roses cycling event in Austin, Texas.
"It was something I'll remember for the rest of my life," Gary says. It inspired him to go home to Bend, Oregon, and start his own cycling event to raise money for cancer. The Tour des Chutes has grown from 750 riders in 2005 to over 1,100 riders for the 2010 ride. The money raised during the event helps fund the cancer survivorship program at St. Charles Cancer Center, which provides medical care for many of the cancer patients in Bend and other nearby communities.
The years since have not been easy. Gary was diagnosed with his brain tumor in 2003, and he still battles it every day. He requires ongoing treatment to slow the growth of the tumor and is on anti-seizure medicines. With fatigue and multiple health problems, he has had to limit his work a great deal.
"There's not a day that I don't go into a dark place, thinking about things I might miss," he says. "But my family, workplace, and friends, and my event help me through it. My other coping strategy is to read about research and learn everything that I can about my disease. I've surprised doctors with information they weren't even aware of.
"I have heard people with cancer say it is a gift," he jokes. "Well, I would take that gift back, if possible."
Gary continues to do his best and move on with his life. Besides planning his annual fundraiser, he says that spending time with his family, gardening, and fishing are his best coping strategies. And, of course, cycling.
"What's sad is that it took getting cancer to make me look at my life and how I should live it," Gary says. "We take a lot for granted. But I don't any longer."
The story on this page was first featured in the book Cancer Adventures, by Marlys Johnson (Copyright © 2008 by Marlys Johnson). Both the story and the photograph are owned by the author and the survivor and are used with permission.
Return to Survivor Stories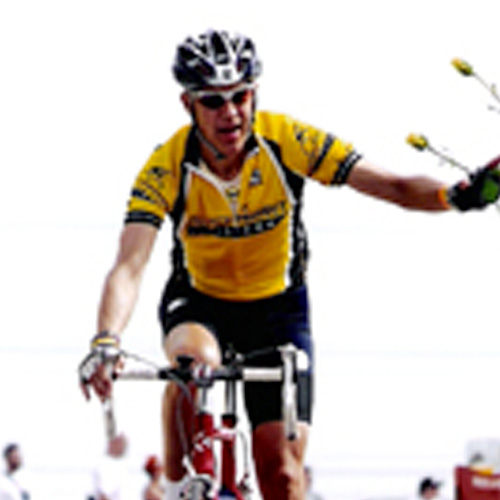 It took cancer to make me look at my life and how I should live it."
Last Updated
June 01, 2022