Initiatives developed by the Implementation Science team seek to strategically advance the field to promote the next generation of implementation studies to more rapidly improve population and public health.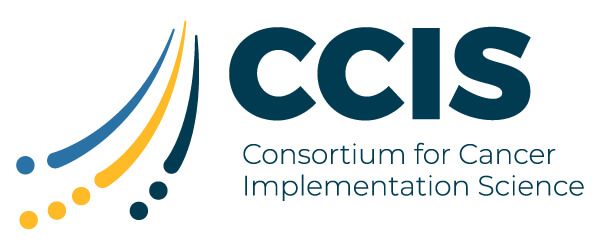 The initial Consortium for Cancer Implementation Science (CCIS) meeting, held July 2019, delved into three main categories of focus: building capacity, increasing collaboration, and supporting implementation science activities in cancer. CCIS seeks to develop a new approach for the field to work together to address key challenges and identify and develop new areas of investigation towards advancing the implementation science agenda in cancer control.
---

These collaborative research centers, supported through the Cancer Moonshot
SM
, are designed to improve cancer control through creation of "laboratories" that study implementation efforts in clinical and community settings, develop novel IS methods and measures, execute innovative pilot projects, enhance data resources, and disseminate results among the cancer research community. The goal of the network is to reduce the burden of cancer by enhancing the design and delivery of implementation strategies for evidence-based cancer control.
Learn more.

Sponsored by the National Cancer Institute, the Speeding Research-tested Interventions (SPRINT) program is designed to foster, grow, and nurture an innovation ecosystem for interventionists. The program is run by instructors with extensive startup and teaching experience, providing real-world, hands-on training to successfully transform cancer control innovations into market-ready products. The goal is to create research-tested behavioral interventions that are ready to be put into real-world practice.
The SPRINT curriculum was developed, and is taught, by successful technology entrepreneurs. Participants in the SPRINT program engage extensively with industry. Over the course of several weeks, you will talk to a minimum of forty partners, competitors, and other market stakeholders. During this time, you will be seeking a solid product-market fit and building a viable business model for your innovation. Learn more.
Last Updated
September 14, 2023