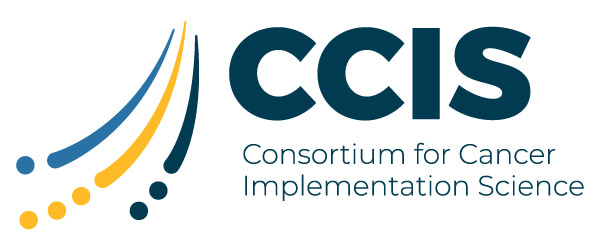 The Consortium for Cancer Implementation Science (CCIS) is an annual working meeting that focuses on cancer control priorities, cross collaboration, and innovative solutions in implementation science.
Save the Date!
Join us virtually for the Third Annual Consortium for Cancer Implementation Science (CCIS) Meeting from October 6-7, 2021.
The second CCIS meeting focused on short-term and long-term cancer control priorities; challenges and opportunities during the COVID-19 pandemic; synergies and gaps in the implementation science space across National Cancer Institute (NCI) funded initiatives; and discussion on infrastructures for cross collaboration. The event featured a variety of presentations and discussion sessions, as well as pre-work prior to encourage more engagement and discussion during each virtual session meeting.
The first CCIS meeting focused on developing a new approach to establish an expectation of how the field can work together to address key challenges and identify and develop areas of research that require ongoing relationship and facilitation towards advancing the implementation science agenda in cancer control.
Last Updated
May 06, 2021