When we first launched the Implementation Science Consortium in Cancer in July 2019, we identified economic evaluation and measuring costs as a key gap area in the field. Namely, how can we tease apart the costs of our implementation strategies from the costs of the intervention? We wanted to improve our understanding of costs, provide critical information to stakeholders, and have a basis to compare costs across alternative strategies given competing resources.
During that three-day meeting in 2019, back in the before-COVID days, we had a series of vibrant in-person discussions around the challenges of conducting economic evaluations in our implementation studies and how to build capacity to improve. Several challenges were identified, including a lack of standardized measures

and guidance, as well as limited training and expertise. The group homed in on a few ways to build capacity, which has now culminated into an interdisciplinary working group developing a set of papers to provide guidance on economic evaluation in implementation science.
The working group on economics in implementation science, affectionately known as the "Slack" group and still yet to be formally named, was originally hosted by the VA on a Slack platform and has merged with NCI's efforts to help advance this area. A group of several dozen experts including implementation scientists, health services researchers, and economists, has been meeting monthly to identify, develop, and discuss a series of papers to address critical aspects of conducting economic evaluations in implementation science. Some of those critical areas include describing a set of common definitions, understanding different methods for measuring and analyzing costs, developing guidance on which methods and measures are most relevant to which stakeholders, as well as guidance on how to most effectively build collaborations across disciplines.
One unique and valuable aspect to the development of this collection of papers has been a focus on the process. Namely, the group has made concerted efforts to ensure the collection is driven by a common framework that is informed by both health economics and implementation science disciplines, and ensure the papers build upon each other.  The process has been evolving and iterative, just as our science. And we are excited to be hosting two working retreats this March to discuss drafts of the papers before we get ready to submit them. The series of papers in preparation will be part of a larger collection upon which the implementation science community can build.
As we are getting ready to submit these papers to address this gap in the field, we'd welcome your thoughts on the needs of the research community. What do you need to improve or conduct economic evaluations in your research? How have you been measuring costs of implementation strategies? What are challenges you've faced in conducting these studies and how have you overcome them?
Please stay tuned for what we hope will be a valuable resource to the field and consider what additional ideas you might contribute.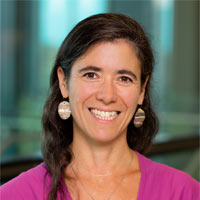 Gila Neta, PhD, MPP
Gila Neta, PhD, MPP is an epidemiologist and program director for Implementation Science in the Office of the Director in the Division of Cancer Control and Population Sciences (DCCPS) at the National Cancer Institute (NCI). Dr. Neta serves as the NCI scientific lead for the funding announcements in Dissemination and Implementation Research in Health, and assists with research and training activities related to implementation science across the Division. She has a secondary appointment within the Epidemiology and Genomics Research Program.

Dispatches from the Implementation Science Team, is an episodic collection of short form updates, authored by members and friends of the IS team representing a sample of the work being done and topics that our staff are considering for future projects. Topics address some of the advances in implementation science, ongoing issues that affect the conduct of research studies, reflections on fellowships and meetings, as well as new directions for activity from our research and practice communities.
Last Updated
March 08, 2021