It feels like every project this year has had to clear a COVID hurdle, and the 2020 Implementation Science Consortium in Cancer (ISCC) is no different. The 2nd annual ISCC was intended to be a transition of leadership from NCI to the Implementation Science Centers in Cancer Control (ISC3). The ISCC was designed as the "big tent" where everyone interested in implementation science (IS) in cancer is welcome. While everyone is invited to participate in the Consortium, planning, organizing, and hosting was built into the ISC3 to help sustain the Consortium in the coming years. The plan is to have a principal investigator from each of the seven funded ISC3 centers serve a one-year term as the ISCC steering committee chair. Composition of the steering committee will predominantly include researchers and practitioners external to both ISC3 and the NCI.
Plans for the ISCC at the beginning of 2020 focused on a meeting very similar to the inaugural meeting in 2019, but with the ISC3 beginning to lead the planning and hosting. Space was reserved at the Wake Forest University ISC3 site for late September, and plans were underway to host approximately 100 people in person and between 50 and 100 people virtually. We held onto the hope that we would be able to see colleagues in person as we adjusted to working from home in March. However, as the year progressed, we realized that we needed to pivot and turn the ISCC into a virtual meeting—both a challenge and an opportunity to extend meeting attendance and engagement.
Dr. Bryan Weiner from University of Washington's Optimizing Implementation in Cancer Control (OPTICC) Center did a wonderful job as the ISC3 lead for the 2020 Consortium in managing this transition. He worked with members of the steering committee to plan an interactive agenda for the virtual meeting. The agenda for the meeting, while similar in design to the first ISCC, was shortened to two days, with a start time that would accommodate all US time zones. The goal was to provide a mixture of large plenary panels with seven smaller "action groups" where participants could brainstorm how to develop public goods that could help move implementation science in cancer forward in the coming year. Themes for the action groups were based on input from steering committee members and from a survey of interests in 17 specific "action group" topics. More than 200 people identified topics they were interested in, and the top eight topics were selected for action group discussions:
Community Participation in Implementation Science
Technology in Implementation Science
Context and Equity in Implementation Science
Implementation of Complex/Multilevel Interventions
Policy and Implementation Science
Learning Healthcare Systems as Natural Laboratories
Implementation Study Designs
Implementation Science in Global Health
Instead of 150 participants, registration for the Consortium skyrocketed to almost 800 people, as the virtual convening allowed a wider opportunity for participation, including more junior investigators and practitioners interested in IS. Without the concern and cost of travelling to the meeting, people who normally wouldn't have participated in the ISCC were able to join. This was exciting and terrifying at the same time. Based on our experience with hosting webinars, we knew that we wouldn't get 100% participation, but we weren't sure how many people would attend each session. It meant that the size of the "action groups" could be much larger than we had initially envisioned.
Going virtual allowed to us try new things that we wouldn't usually do for a an in-person meeting. First, we decided to pre-record presentations that describe nine different federally funded research initiatives with an IS focus in preparation for the first panel on "Synergies, Gaps and Opportunities in IS." This allowed for panelists during this session to interact and provide more details about their work in IS, challenges they have encountered, future goals, and how other initiatives and members of the IS community could collaborate with them. Without the pre-recorded presentations, I don't think that the panel would have been able to have the deeper discussions that occurred during this session, and the post-meeting survey showed that this session was a favorite.
Feedback from the 2019 ISCC resulted in our second panel on "Practitioner Perspective: Considering COVID-19 and IS in Cancer Control." This engaged panel was very well received by meeting participants, and Dr. Rachel Issaka from University of Washington did a fabulous job moderating! The panel was a highlight for me. As an implementation scientist, it's important to know what is happening in practice, whether you are working in a clinical or public health setting. The panelists were very generous in sharing details about how COVID-19 has impacted their work and how implementation scientists can support their efforts.
Participants' favorite aspect of the ISCC this year was the action groups! While the action groups were large, with an average of 26 participants, they were able to identify numerous public goods in each group to work on in the coming year. Facilitators did a wonderful job of presenting the issues around each topic and guiding the group to think about tangible products that could be collaboratively addressed. During these sessions, facilitators solicited volunteers to work on specific projects. This is important because the Consortium is action-oriented and is designed to have ongoing engagement over the coming year.
The meeting concluded with a Town Hall focused on "Setting the Stage for IS in Cancer Control in the Coming Year" led by Bryan Weiner and David Chambers. Similar to the 2019 meeting, participants were able to provide input on many topics including what the ISCC should accomplish going forward; how we can build more capacity for the IS community at large; other topics the Consortium should prioritize; support needed to keep momentum going for action group work; and types of follow-up activities needed using the well-received crowdsourcing tool Mentimeter.
We are taking all the feedback that we received and are currently focusing on ISCC engagement. To help sustain the ISCC, we want to make sure that the energy and enthusiasm that started in September is supported over the coming year. To that end, videos of all the panel presentations and information about the action groups have been posted on the 2020 ISCC website. A meeting report will be posted to this site at the end of November/early December. Participants that indicated that they are interested in collaborating on specific public goods are being invited to a collaborative Slack site where ongoing dialogue and planning can take place. We want to make sure that momentum continues for the action groups; updates on their work will be provided via e-mail or on quarterly webinars.
Planning for the 2021 ISCC will start in January as Dr. Karen Emmons from the Harvard University ISC3 steps in to chair the ISCC Steering Committee. Rest assured that all the good work that started this year, along with all the feedback that was provided, will help us continue to build a strong and sustainable Consortium!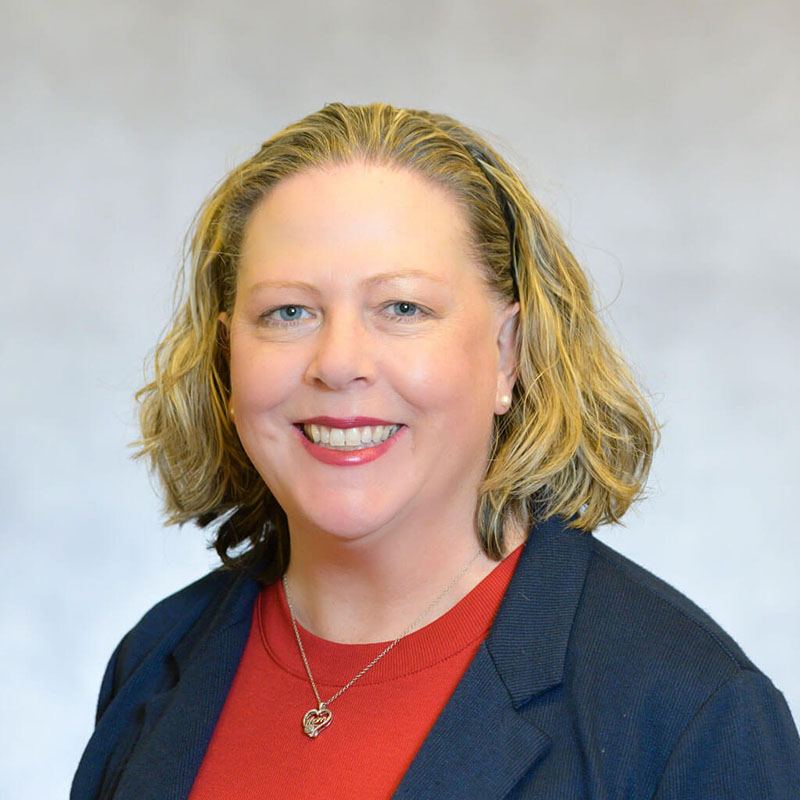 Cynthia A. Vinson, PhD, MPA
Cynthia A. Vinson, Ph.D., M.P.A., is a senior advisor for the Implementation Science Team in the Office of the Director in the Division of Cancer Control and Population Sciences (DCCPS) at the National Cancer Institute (NCI). She currently works on building and sustaining the field of implementation science to enhance the integration of evidence-based guidelines, programs, and policies for cancer control in public health and clinical practice.

Dispatches from the Implementation Science Team, is an episodic collection of short form updates, authored by members and friends of the IS team representing a sample of the work being done and topics that our staff are considering for future projects. Topics address some of the advances in implementation science, ongoing issues that affect the conduct of research studies, reflections on fellowships and meetings, as well as new directions for activity from our research and practice communities.
Last Updated
March 03, 2022