On September 2016, a new collaboration was established between NCI's Research-Tested Intervention Programs (RTIPs) website and the Pew-MacArthur Results First Initiative Clearinghouse Database. The Pew-MacArthur Results First Initiative

is a project of the Pew Charitable Trusts and the John D. and Catherine T. MacArthur Foundation, which unifies eight clearinghouses of evidence-based health and social services interventions in one place in an effort to assist policymakers in obtaining information on the effectiveness of various intervention programs that could help inform budget and policy choices. The areas of policy interest include child welfare, youth development, social policy, adult criminal justice, mental health, substance abuse, and education and health. However, until recently, the clearinghouse didn't have any intervention programs focused on public health and the database administrators were interested in expanding to that area. The RTIPs website was identified as a good compendium source of public health programs and, following a process to synergize RTIPs information with the other sources of data, it was officially included within the clearinghouse on June 26, 2018.
The collaborative effort took some time to develop, in part due to the importance of determining whether the RTIPs website could be included on a non-profit organization's website. Once that was resolved, we worked together to reconcile differences in how the effective programs were rated. The clearinghouse used a rating system based on a color coding designation that allows users to quickly see where each program falls on a spectrum from negative impact to positive impact. This coding consists of five rating colors: green (highest rated), yellow (second-highest rated), blue (mixed effects), gray (no effects), and red (negative effects). We worked with the clearinghouse staff to designate the cut-off points for our ratings that would be compatible with the color coding system. We ultimately established two coding colors (green and yellow) that would provide a quick glance at the level of evidence for each RTIPs program. The coding was augmented with a link to the RTIPs program summary for further details on the research studies that were conducted for each program.
The collaboration is the first time in which a non-profit organization expressed interest in including RTIPs as part of a larger evidence-based practice database. Early review of RTIPs website usage data suggests that the partnership has expanded the reach of our programs to new audiences. We hope that this collaborative effort will further provide an exciting opportunity to have RTIPs expand more broadly into the non-profit sector with the potential for reaching other target audiences or settings which could benefit from the use of the evidence-based programs on RTIPs. As always, we appreciate your feedback as we continue to identify ways to strengthen RTIPs and encourage you to visit the website and leave feedback on any of the program pages with your user experiences.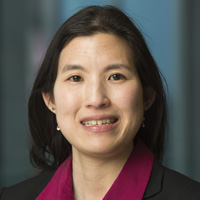 Annabelle Uy, MS
Annabelle Uy, M.S., is a former program analyst for the Implementation Science Team in the Office of the Director in the Division of Cancer Control and Population Sciences at the National Cancer Institute.

Dispatches from the Implementation Science Team, is an episodic collection of short form updates, authored by members and friends of the IS team representing a sample of the work being done and topics that our staff are considering for future projects. Topics address some of the advances in implementation science, ongoing issues that affect the conduct of research studies, reflections on fellowships and meetings, as well as new directions for activity from our research and practice communities.
Last Updated
November 10, 2020