As part of my Master of Public Health degree requirement, I had to complete a fellowship that would result in two final products benefitting my applied practice experience. As a Grants Manager, with a passion for public health, at NCI, I was aware of the opportunities for development and fellowship offered within the Division of Cancer Control and Population Sciences, spanning extramural opportunities in research areas such as epidemiology and genomics, behavioral research, surveillance, and implementation science (IS). Ultimately, I decided to work with the Implementation Science Team as IS was an area I knew little about but saw important connections to public health practice from early conversations.
Initially, I focused on learning about IS through reviewing literature and resources from the IS Team, including the Implementation Science Webinars series. One webinar, The Intersection of Public Health and Implementation Science, really helped me grasp how evidence-based public health and IS intersect. It helped explain that IS can aid public health decision making, support practice-based research and evidence- based practices, and help inform practice by disseminating proven solutions on public health challenges. In this webinar, experts in the field discussed the current gaps in IS and evidence-based public health and opportunities for IS, such as the need for more evidence-based practices (and practice-based evidence) and better adaptation/tailoring of these interventions or programs.
The Implementation Science at A Glance workbook along with the Advancing the Science of Implementation across the Cancer Continuum (Chambers, DA, Vinson CA, Norton WE, eds.; 2018) text helped me explore and understand the key theories, methods, and models that are used to support effective adoption of evidence-based interventions and practices. I found the tool Resources for Stakeholders & Community Engagement, created as a public good from the Consortium for Cancer Implementation Science, a helpful addition, as it includes key readings, trainings, guidance, and other resources to support community engagement in IS.
During my time on the IS Team, I had the opportunity to discuss IS with colleagues and experts in the field to grasp how their career backgrounds have intersected with IS. Specifically, I had the opportunity to engage with those working at the intersection of IS and epidemiology. Epidemiology provides evidence to implementation scientists and public health practitioners (or "implementers") on health risks and outcomes, suggests interventions, supplies study designs, and encourages system thinking; this article helped me frame out the topic.
Through my internship, I was able to conduct my first portfolio analysis and literature scan. Both activities assisted in learning about how community engagement is utilized in implementation science and practice. For a snapshot of the field's position and progress on community engagement, we conducted a focused literature scan using multiple databases. A total of 32 articles were selected and reviewed. To specifically assess the current state of community engagement in NCI-funded IS, we also conducted a portfolio analysis on 27 NCI grants funded between fiscal years 2020 and 2021. After receiving the data from the portfolio analysis, I synthesized the information into summary tables and graphs. The purpose of the portfolio analysis and literature scan was to understand the overall perspective in the IS community about the range of practices and approaches being used to engage various stakeholders in relevant studies. These activities illustrated a story regarding the current status of community engagement in IS, which helped identify current gaps and opportunities in capacity building and scientific advancement. A full report of the portfolio analysis and next steps is forthcoming.
One gap (and opportunity) that this internship helped me realize is that many of us graduate students are not taught about IS in public health degree programs. Utilizing IS can help improve public health practice and overall population health. There are opportunities for students to learn about and be prepared to apply IS in their careers. Villalobos et al describes the opportunities for integrating IS into public health and calls for advanced training in IS for Doctors of Public Health (DrPHs). Ramaswamy et al discusses the opportunities for an interdisciplinary curriculum in applied IS for public health students to gain a useful set of skills. Some additional useful resources for those in public health courses include the Putting Public Health Evidence in Action training materials and the Evidence-Based Cancer Control Programs website and case studies.
I have gained so much knowledge in IS during my internship and am excited to continue to share what I've learned with my institution and fellow co-learners by promoting all the resources that helped me grow and collaborate with those also seeking to incorporate implementation science with public health.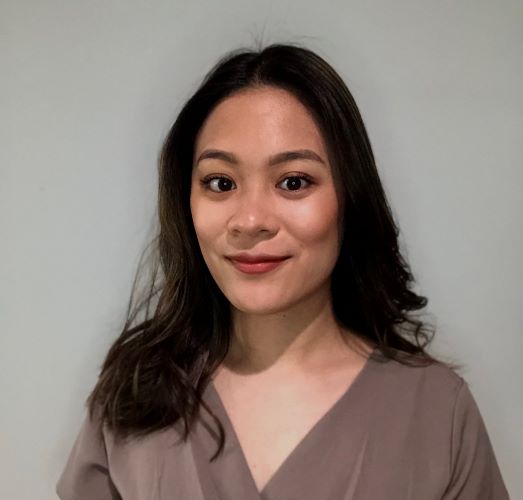 Sabrina Oasan, BS
Sabrina Oasan, BS, is a former fellow with the Implementation Science team in the Office of the Director in the Division of Cancer Control and Population Sciences at the National Cancer Institute.

Dispatches from the Implementation Science Team, is an episodic collection of short form updates, authored by members and friends of the IS team representing a sample of the work being done and topics that our staff are considering for future projects. Topics address some of the advances in implementation science, ongoing issues that affect the conduct of research studies, reflections on fellowships and meetings, as well as new directions for activity from our research and practice communities.
Last Updated
April 28, 2022