Co-Sponsored by:
The Precision Medicine and Population Health Interest Group, Division of Cancer Control and Population Sciences, National Cancer Institute, National Institutes of Health
The Center for Translation Research and Implementation Science, National Heart, Lung and Blood Institute, National Institutes of Health
The Office of Public Health Genomics, Centers for Disease Control and Prevention
Human genome sequencing is now increasingly incorporated into a variety of health systems in the United States and globally. Clinical screening programs share the goal of examining genes or variants in unselected populations in order to identify increased risk individuals to help prevent future disease, or adverse drug outcomes. Many current genomic-based screening programs examine germline variability in specific genes that have been evaluated and recommended by evidence groups. Others are implementing whole genome or whole exome sequencing as part of biobank efforts linked with electronic health records and/or other epidemiologic data.
Our two webinar presenters will review current experiences, as well as evidentiary, economic, data sharing and infrastructure, and outcome data requirements needed to implement and measure success of genome sequencing in improving health. After the two 20 minute presentation, another 20 minutes will be devoted to a dialogue and questions and answers from the live audience and online attendees, with special emphasis on how the information presented should inform an implementation science agenda in genomic medicine.
Title: Integrating Genomics into Large Health Systems: Challenges in Implementation and Evaluation
Recent Relevant Publications
Seven Questions for Personalized Medicine. Joyner MJ, Paneth N. JAMA. 2015 Sep 8;314(10):999-1000.
The Impact of Whole-Genome Sequencing on the Primary Care and Outcomes of Healthy Adult Patients: A Pilot Randomized Trial. Vassy JL, et al. Ann Intern Med. 2017 Jun 27.
The IGNITE network: a model for genomic medicine implementation and research. Weitzel KW, et al. BMC Med Genomics. 2016 Jan 5;9:1.
Title: Integrating Genomics into Large Health Systems: The Geisinger Experience
Recent Relevant Publications
Genetic identification of familial hypercholesterolemia within a single U.S. health care system. Abul-Husn NS, et al. Science. 2016 Dec 23;354(6319).
Early cancer diagnoses through BRCA1/2screening of unselected adult biobank participants. Buchanan AH, et al. Genet Med. 2017;October 26.
Medicine's future? Trivedi BP. Science. 2017 Oct 27;358(6362):436-440.
Speaker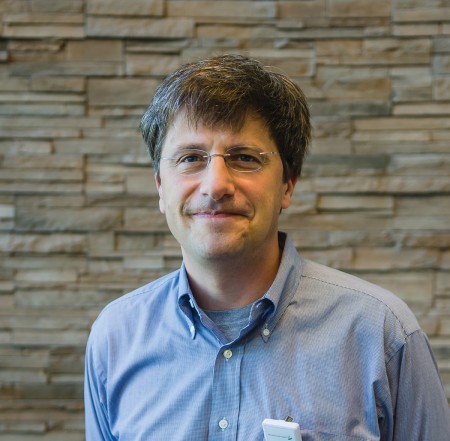 Dr. W. Gregory Feero
Dartmouth Geisel School of Medicine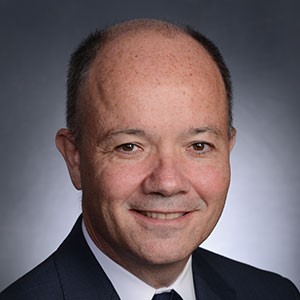 Dr. Michael Murray
Geisinger
Last Updated
July 13, 2023