While health disparities have persisted over time across nearly all maladies, the unified call from researchers and the public alike to understand and eliminate these disparities in an effort to achieve health equity has become urgent as the world has seen firsthand the impact the pandemic has had on underserved populations. Here at the National Cancer Institute (NCI), the Division of Cancer Control and Populations Sciences (DCCPS) has been a leader in supporting efforts dedicated to the elimination of cancer-related disparities. It has been our mission to monitor the differential burden of cancer among Americans and promote and conduct research that identifies and addresses the historical and contemporary inequities contributing to these disparities across the cancer control continuum and throughout the human lifespan. The goal is to eliminate these disparities and achieve health equity for all.
In an effort to showcase the diverse efforts and portfolio of disparities research conducted in the division, we have a new website that we hope will serve as a useful resource for those interested in the field. We define health disparities (HD) as the adverse effects on populations who have systematically experienced greater obstacles to health based on factors such as race and ethnicity, gender, age, religion, socioeconomic status, education, disability, geographic location, sexual identity, gender identity, or other characteristics historically linked to discrimination or exclusion. While HD research delineates the process by which different groups face challenges in achieving the highest level of health possible, health equity (HE) is the attainment of the highest level of health for all people. Achieving HE requires focused and ongoing societal efforts to address avoidable inequalities, historical and contemporary injustices, and the elimination of health and healthcare disparities. The broad area of heath disparities research has benefitted significantly from transdisciplinary research teams in delineating the factors that contribute and exacerbate conditions, including understanding the biological and genetic factors that mediate the outcomes. Research on issues related to disparities has particularly benefitted from understanding the intersectionality of many of these factors to develop and implement strategies to improve health outcomes.
The division's commitment to addressing health disparities in cancer control has resulted in an extensive portfolio of grants spanning from longitudinal cohort studies to epidemiological studies, health care delivery research, social and behavioral intervention research, 'omics research, surveillance studies, and implementation science. The division has dedicated efforts to increase the cancer control health disparities and health equities funded research portfolio and in recent years has seen a tremendous increase in the number of HD/HE grants. In FY 2020, approximately 76% of the division's funded awards included a health disparities component.
DCCPS supports a vast portfolio of HD/HE research programs and projects that span the cancer control continuum. Concerted efforts focusing on enhancing research capacity in rural and remote areas through multiple funding opportunities and networks has led to the creation of many new partnerships between researchers and NCI-Designated Cancer Centers, with community stakeholders and rural health care delivery partners. In order to move the rural cancer control agenda forward, DCCPS collaborated with various federal agencies who have spent many years working with rural communities building trust and community capacity for research. As a result, funding opportunities were created to conduct research in rural communities in greatest need. The Rural Supplements to NCI-Designated Cancer Centers were funded with the goal of developing research capacity through collaboration with rural clinics and conducting feasibility studies for data collection and integration, and the implementation of research programs. Many awardees of this supplement went on to receive funding for more extensive work in rural communities, including those awarded grants from the Improving the Reach and Quality of Cancer Care in Rural Populations RFA, and the recent NOSI for administrative supplements focused on Research in Geographically Underserved Areas. In addition, the current RFA "Social and Behavioral Intervention Research to Address Modifiable Risk Factors for Cancer in Rural Populations" seeks research applications that develop, adapt, and test interventions to address social and behavioral modifiable risk factors for cancer in rural populations. The recent release of the Rural-Urban Disparities in Cancer Map Story provides a geographic portrayal of cancer burden among populations that reside in rural vs. urban areas, drawing upon the recent research findings related to rural disadvantage and summarizing the division's efforts to improve the outcomes of cancer in rural areas.
DCCPS has also increased efforts in the past decade to expand our partnerships and research among American Indian and Alaska Native (AI/AN) and Native Hawaiian populations, an underserved group disproportionately affected by certain cancers, with the lowest survival rates for nearly all types of cancer of any subpopulation and cancers often detected at later stages. The trans-NIH Intervention Research to Improve Native American Health (IRINAH) Program was created in 2011 with the goal of funding research that would develop, adapt, and test the effectiveness of health-promotion and disease-prevention interventions in Native American populations. Over the years the program has funded 35 projects from across multiple NIH institutes, with four projects focusing on cancer research. In conjunction with the IRINAH Program, we developed a Native American Cancer Control Literature Database, which has now expanded to include over 1,700 scientific publications on cancer-related topics with Native American communities including AI, AN, Native Hawaiian, and First Nations populations. A notable implementation science project is the "Dissemination of a Colorectal Cancer Screening Program Across American Indian Communities in the Southern Plains and Southwest United States" Consortia, which consists of three NCI-Designated Cancer Centers who are funded through the Cancer Moonshot. The goal of this research effort is to enhance health equity through the reduction of colorectal cancer disparities in morbidity, mortality, stage at diagnosis, and increased survival among AIs through the implementation of multilevel interventions.
This past year, DCCPS has focused on advancing cancer prevention and control research in persistent poverty (PP) areas, which are defined as counties that have 20% or more of their population living in poverty from 1980, 1990, 2000 decennial censuses and 2007-11 American Community Survey 5-year estimates. People living in persistent poverty experience increased morbidity and mortality and are at an increased risk of cancer due to multiple factors, including greater environmental toxicity/exposure, food insecurity, inadequate access to health care, and higher smoking rates. Multiple opportunities have been developed to address cancer control issues in PP areas, including an administrative supplement opportunity for NCI-Designated Cancer Centers to expand their research into persistent poverty counties, and a recent Notice of Special Interest that focuses on supporting multi-disciplinary program projects (P01s) that aim to develop and conduct cancer control research PP areas (NOT-CA-21-071).
The evolution of our understanding of cancer disparities and inequity over the past few decades has been substantial, but future progress requires further expansion into tailored research that accounts for the social contexts and needs in various medically underserved populations. We encourage researchers to search the DCCPS Funding Opportunities webpage for the most recent opportunities accepting applications. On the site, you are able to filter for those relevant to health disparities research; however, it is important to note that every funding opportunity has the ability to advance cancer health disparities and health equity research when focusing on medically underserved populations. We encourage our researchers to continue to examine the factors driving cancer disparities, and to study the implementation of strategies and interventions that can eliminate disparities and achieve health equity.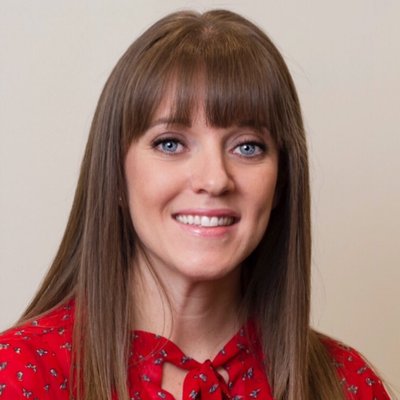 Amy Kennedy, PhD, MPH
Amy Kennedy, Ph.D., M.P.H., is the Health Disparities Research Coordinator in the Office of the Director in the Division of Cancer Control and Population Sciences (DCCPS) at the National Cancer Institute (NCI). She coordinates and leads trans-divisional initiatives to promote the divisions' research priorities, with a primary focus on cancer health disparities and equity opportunities.

Dispatches from the Implementation Science Team, is an episodic collection of short form updates, authored by members and friends of the IS team representing a sample of the work being done and topics that our staff are considering for future projects. Topics address some of the advances in implementation science, ongoing issues that affect the conduct of research studies, reflections on fellowships and meetings, as well as new directions for activity from our research and practice communities.
Last Updated
September 16, 2021