Health Disparities and Health Equity Literature Database
Health Disparities and Health Equity Literature Database
The BRP Health Disparities and Health Equity Literature Database is a compilation of peer-reviewed journal articles, reviews, and analysis papers on health disparities- or health equity-related topics that were co-authored by the extramural BRP research community.
Methodology
To identify relevant literature published by BRP grantees in our Health Disparities research portfolio, PubMed IDs were linked with grant numbers. Search results were limited to peer-reviewed articles (e.g., journal articles, reviews, meta-analysis) published during the last 30 years that included populations that experience health disparities, health disparities, or health equity-related MeSH keywords[1].
Disclaimer: The use of search terms to identify publications may result in the display of publications whose key focus may not be on the topic of health disparities and health equity. Only publications reporting BRP-associated funding in Pubmed will be retrieved in this search. For more information see https://www.nlm.nih.gov/bsd/funding_support.html.
The following is a selection of literature focused on health disparities and health equity research supported by the BRP extramural research community. For general questions or to suggest additional BRP-funded publications, please email amanda.acevedo@nih.gov.
[1] African Americans; Alaskan Natives; American Indians or Alaska Natives; Asian Americans; Asians; Blacks; Child Poverty; Community participation; Community-Based Participatory Research; Cross-Cultural Comparison; Cultural Characteristics; Cultural Competency; Cultural Diversity; Culturally Competent Care; Culture; Emigrants and Immigrants; Emigration and Immigration; Ethnic and Racial Minorities; Ethnic Groups; Ethnicity; Gender Equity; Health Equity; Health Inequities; Health Status Disparities; Healthcare Disparities; Hispanic Americans; Hispanic or Latino; Mexican Americans; Minority Groups; Minority Health; Native Hawaiian or Other Pacific Islander; Poverty; Poverty Areas; Racial Groups; Rural Health; Rural Populations; Sexual and Gender Minorities; social determinants of health; social vulnerability; Socioeconomic Factors; Undocumented immigrants; Vulnerable Populations; Women's Health.
Contact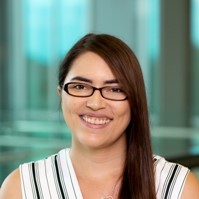 Social and Behavioral Scientist Administrator/ Program Director
Basic Biobehavioral and Psychological Sciences Branch
Behavior Research Program