Perspectives on Cancer and Aging: The Arti Hurria Memorial Webinar Series
Perspectives on Cancer and Aging: The Arti Hurria Memorial Webinar Series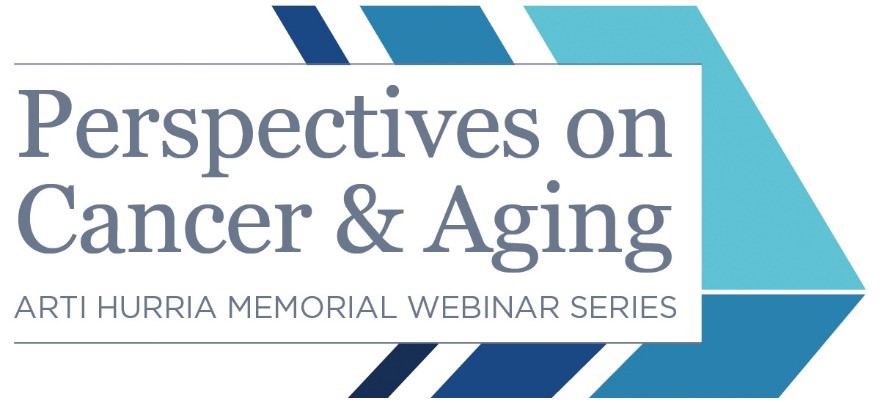 BBPSB established the Perspectives on Cancer and Aging: The Arti Hurria Memorial Webinar Series, in partnership with EGRP, to honor the late Arti Hurria, M.D., a pioneer in the fields of geriatrics and oncology, a BBPSB grantee, and servant-based leader, collaborator, and mentor. NCI sponsors this webinar series to build a research community at the intersection of aging and cancer and to provide a platform to disseminate cancer and aging research.
Upcoming Events
Speakers
Jennifer A. Schrack, Ph.D., M.S.
Director, Center on Aging and Health,
Associate Professor of Epidemiology & Medicine,
Johns Hopkins Bloomberg School of Public Health
Eleanor M. Simonsick, Ph.D.
Epidemiologist,
Co-Director, Baltimore Longitudinal Study of Aging (BLSA),
Federal Project Officer, Health, Aging and Body Composition (Health ABC) study,
Intramural Research Program,
National Institute on Aging
Speakers
Shelli Kesler, Ph.D.
Mary Lou Adams Endowed Professor of Nursing Oncology, School of Nursing,
Professor of Oncology and Diagnostic Medicine, Dell School of Medicine,
Program Leader, Survivorship and Supportive Care Research, Livestrong Cancer Institute,
Director of Statistical Services, Cain Center,
The University of Texas at Austin
Brenna C. McDonald, Psy.D., M.B.A., A.B.P.P.
Professor of Radiology and Imaging Sciences, Neurology, and Clinical Psychology in Psychiatry,
Associate Director, Center for Neuroimaging, Department of Radiology and Imaging Sciences,
Director, Pediatric Neuropsychology, Department of Neurology,
Indiana University School of Medicine